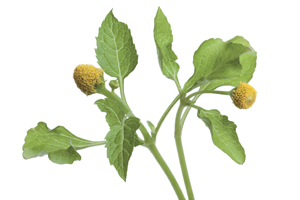 Acmella Oleracea
ACMELLA OLERACEA
This plant from South America has a relaxing and smoothing effect on wrinkles.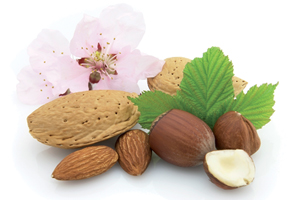 Almond
Prunus amygdalus dulcis
soothing and moisturizing properties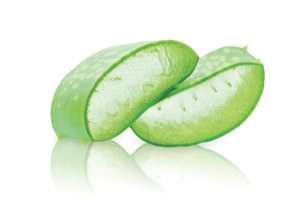 Aloe
Aloe barbadensis
The gel obtained from the heart of the aloe leaf has soothing, moisturizing and healing properties.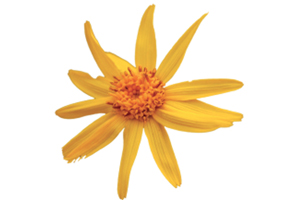 Arnica
arnica montana
Wild flower from high mountain pasture, Arnica is appreciated for its decongestant and soothing properties.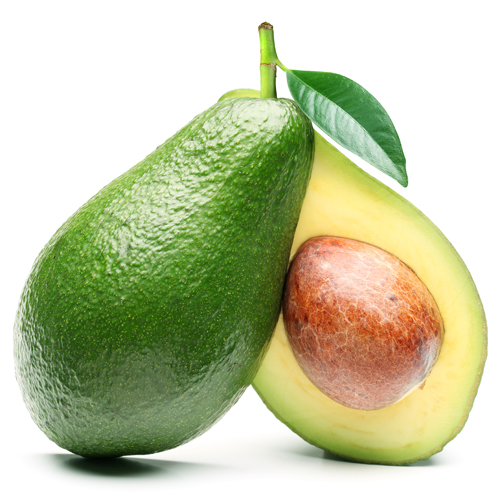 Avocado
persea gratissima
Its oil is very rich in unsaponifiables and used for its moisturizing, repairing and antioxidant properties.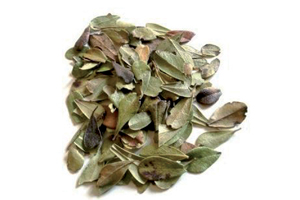 Bearberry
arctostaphylos uva-ursi
brigthening action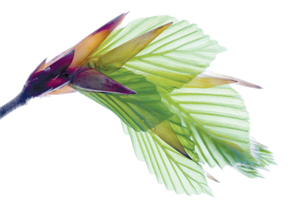 Beech
Fagus sylvatica
The Beechwood extract enhances cells oxygenation : the skin is revitalized and radiant.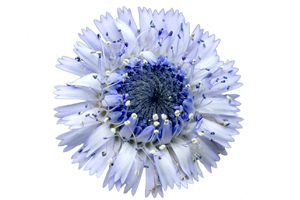 Blue daisy
Globularia Alypum
Mainly used in Marocco for its soothing power, it contains anti-itching and anti-radical ingredients.
This extract protects the skin from premature aging and reduces sensations of discomfort and reactivity in sensitive skin.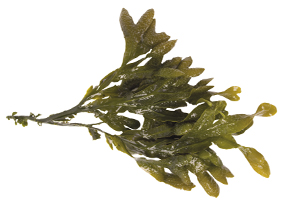 Brown algae
Undaria Pinnatifida
inhibits the enzyme responsible of the melanin production.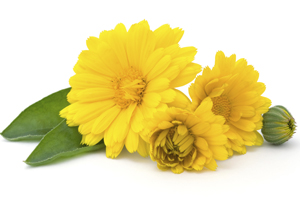 Calendula
Calendula officinalis
Anti-inflammatory and healing, it is used for its soothing, hydrating and softening properties.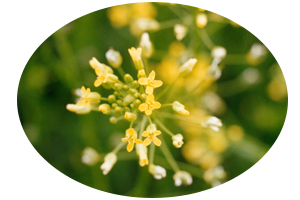 Camelina
camelina Sativa
Its oil, very rich in fatty acids Omega 3 and 6, helps maintain the skin's elasticity and moisture. Very emollient, it provides an immediate sensation of comfort.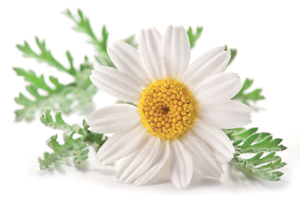 Camomile
Matricaria chamomilla
soothing and decongestant properties, used in the eye care line.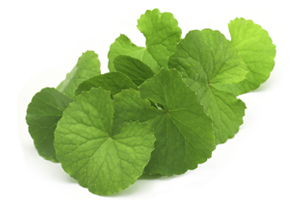 Centella Asiatica
centella asiatica
This plant from South East Asia is known as "tiger grass" because tigers use to roll in its leaves to soothe their wounds. Traditionally used to heal and sooth the skin, it contains Asiaticoside that soothes irritation, stimulates collagen synthesis and protects skin against ageing.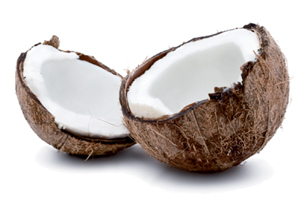 Coco
Cocos nucifera
Fruit of the coconut palm, the coco is appreciated for its firm, white flesh and edible milk.
We use fine particles of coconut shells in our OXY DEFENSE exfoliating cream to facilitate dead cells elimination.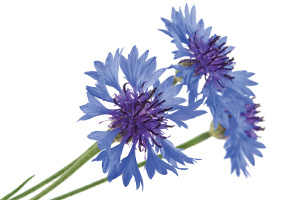 Cornflower
centaurea cyanus
It has soothing and softening properties.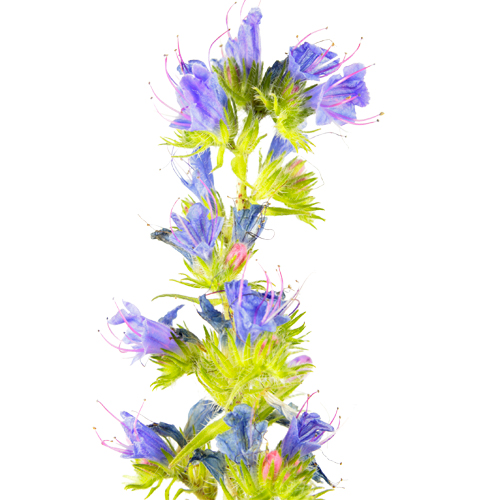 Echium
Echium plantagineum
Obtained from Echium seeds, the oil is precious for its content in essential fatty acids omega 6, omega 3 and for its high content in stearidonic acid, rare omega 3 with outstanding anti-inflammatory properties.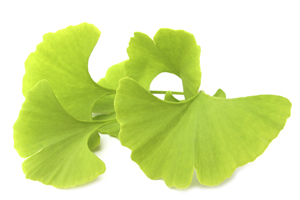 GINKGO BILOBA
Ginkgo biloba
Ginkgo Biloba is famous for its resistance and longevity.
It lives in China where some trees are over 4000 years old.
Mainly used in medicine as a veinotonic, we choose the Ginkgo Biloba leaf in our formulas for its stimulating properties on cell oxygenation and its protective action against free radicals.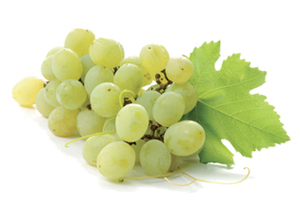 Grape
Vitis Vinifera
Extremely rich in linoleic fatty acids omega 6 (70%), the oil from Grape seeds maintains skin's elasticity and moisturizes while restoring the skin barrier function. Emollient but non-greasy, it provides a soft and silky sensation.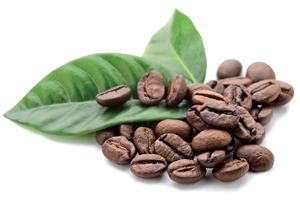 Green coffee
Coffea
promotes the reduction of localized fat accumulation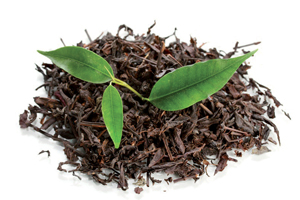 Green/Black/White Tea
Camellia sinensis
Rich in tannins and polyphenols, tea is an excellent anti-oxydant ingredient.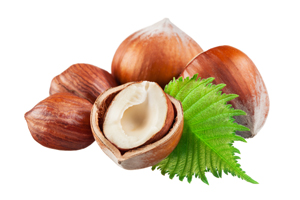 Hazelnut
Corylus avellana
Rich in fatty acids, the Hazelnut oil helps restore the barrier function of the epidermis and improves its elasticity.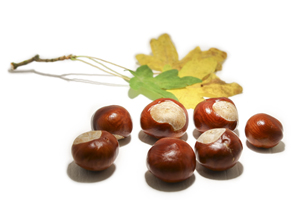 Horse chestnut
Aesculus hippocastanum
Improve microcirculation, has calming and decongestant properties.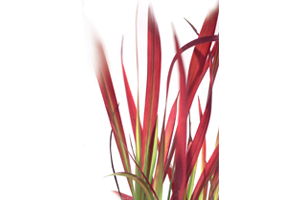 Imperata Cylindrica
imperata cylindrica
This plant comes from Australian desert and is well known for its capacity to keep water and survive in extreme climatic conditions. It is used in cosmetics for its powerful moisturizing properties.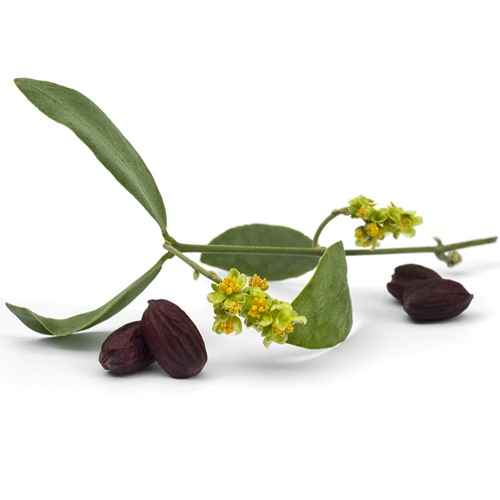 Jojoba
simmondsia chinensis
Jojoba is also called "desert gold" because of its incredible resistance to heat in North Mexico and South West of US where it lives. Very rich in fatty acids, the oil extracted from its seeds, nourishes and protects the skin.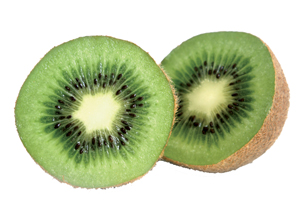 Kiwi
Actinidia chinensis
Native to Asia, Kiwi is particularly rich in vitamins A, B, C, E, polyphenols and minerals.
We have chosen to use fresh Kiwi cells for its high concentration in nutritive elements and its outstanding anti- oxidant and protective properties.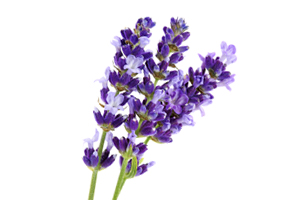 Lavender
Lavandula officinalis
This mediterranean plant has soothing and antiseptic properties. We use its essential oil in our formulas.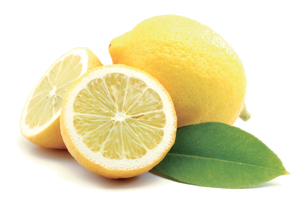 Lemon
Citrus limonum
Rich in fruit acids which are known for their exfoliating properties, Lemon extract stimulates cell renewal and improves the skin radiance.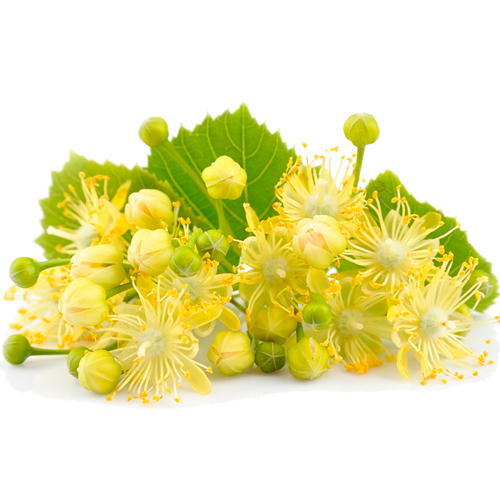 Lime tree
Tillia cordata
Obtained from Lime Tree flowers, the essential oil has anti-inflammatory and protective properties. We use the Lime Tree extract in our Eye make-up Remover Gel.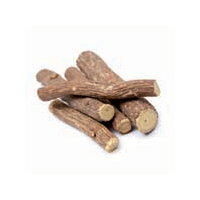 Liquorice
glycyrrhiza glabra
its scientific name 'glucus' means sweet in greek and 'rhiza' means roots. This plant, used for thousands of years in chinese traditional medicine, contains in its roots a powerful ingredient : Glycyrrhetinic Acid with soothing, anti-inflammatory and softening properties.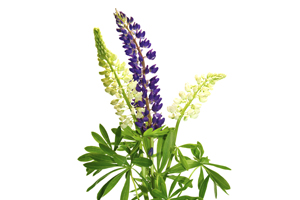 Lupin
lupinus albus
We use in our formulas Lupine Lipopeptides that stimulate skin microcirculation and oxygenation and also improve its capacity to reflect light by smoothing microrelief.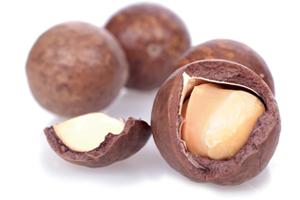 Macadamia
Macadamia terniflora
The oil of Macadamia nut has nourishing, emollient, moisturizing and protective properties.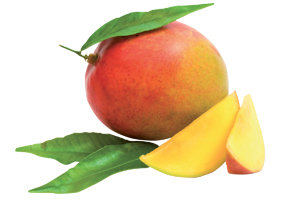 Mango
Mangifera Indica
Native to India and Burma forests, Mango tree can grow up to 40 meters high and its fruit is one of the most cultivated fruits in the tropics.
When pressed, the Mango core produces a very emollient oil, rich in essential fatty acids. This precious oil is used in cosmetics for its softening, nourishing and soothing properties.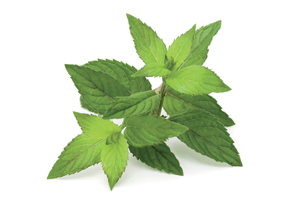 Mint
Menthol
Menthol, extracted from Mint essential oil, provides an intense and pleasant cooling sensation.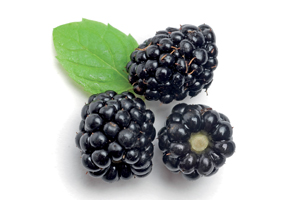 Mulberry
Morus bombycis
Extracted from the dried bark of the Mulberry roots, phenylflavones help slow down the appearance of brown spots.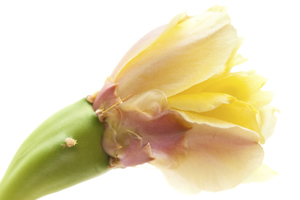 Nopal flower
Opuntia ficus indica
Improves cellular renewal and has a very mild peeling action that makes skin smooth and radiant.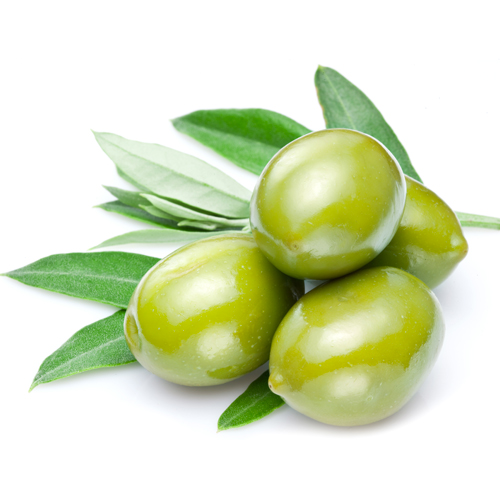 Olive
olea europaea
Extremely moisturizing, the oil extracted from the olive contains omega 9, omega 6 and antioxydants.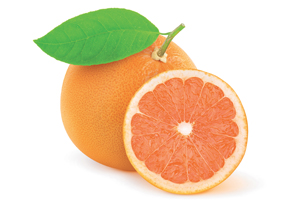 Orange
citrus aurantium dulcis
Sweet Orange tones and prevents the skin from aging.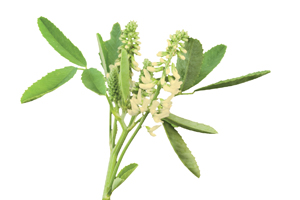 Organic Sweet Clover
Melilotus officinalis
Also called "honey flower ", Sweet Clover releases an irresistible sweet flavor that is very attractive to bees. Its flowers and leaves have excellent anti-inflammatory, healing and soothing properties.
Traditionally used to cure circulation problems, this plant is indicated for fragile, sensitive, reactive and rosacea skins.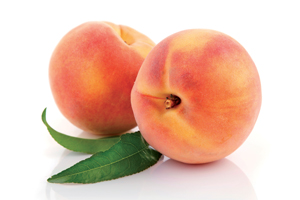 Peach
Prunus Persica
We use Peach extract for its AHA and nourishing ingredients which promote a fresh and healthy-looking complexion.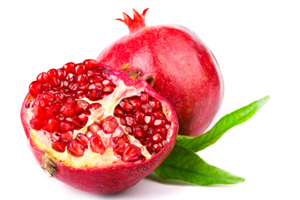 Pomegranate
Punica granatum
Very rich in punic acid (60%), Pomegranate oil nourishes and protects the skin against free radicals which play an essential role in the skin aging process.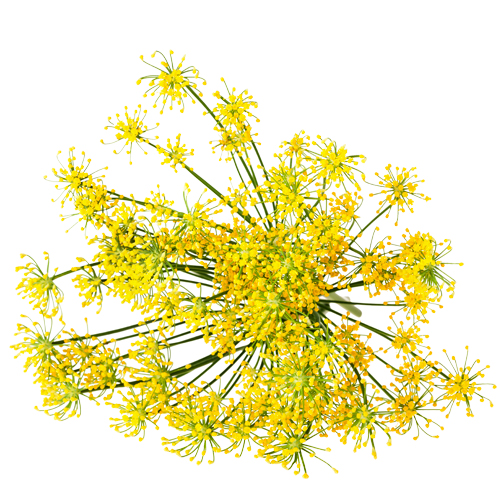 Sea Fennel
Crithmum Maritimum
This plant has toning and re-mineralizing properties.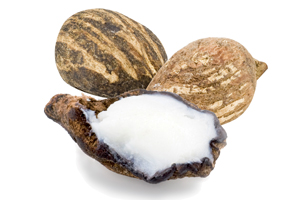 Shea
Butyrospermum parkii
Considered as a magical tree in Africa, women collect the nuts that are used to produce the butter.
Shea is particularly rich in unsaponifiables, the most precious part antioxidant-rich vegetable oil. It has outstanding moisturizing, healing, repairing and anti-ageing properties. Its phytosterols and vitamins protect the skin's suppleness and elasticity.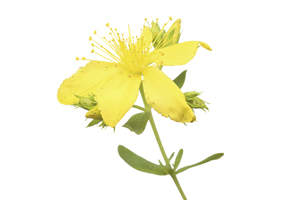 St John's Wort
hypericum perforatum
soothing + nurishing + anti-inflammatory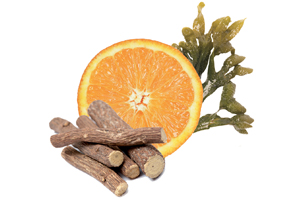 WHITESPHERE TM PREMIUM
Whitening complex
This anti-brown spot complex contains 3 complementary brightening ingredients: a liquorice root extract, a brown algae extract and a Vitamin C derivative that inhibit the production of melanin and correct the existing dark spots.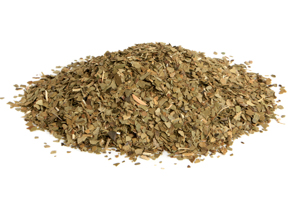 Yerba Maté
Ilex paraguariensis
This tree is native to subtropical South America. Its leaves contain caffeine that promotes the elimination of localized fat accumulation.