Puriphyl Solution
with Lipesters® CSS
Localized treatment for oily to combination skin with imperfections.
Lipesters® C8SS, a patented exclusive ingredient, fights the proliferation of impurities responsible of imperfections and soothes skin irritations.
The regular use of puriphyl Solution helps treat existing acne and prevent future breakouts. The treatment may last 8 to 30 days according to the number of imperfections.
Skin type
Combination to oily skin
Needs 
Treatment
Texture
Lotion
Use
Night

International shipping
in France with any 60€ order


Secure Payment
Visa, Mastercard
KEY INGREDIENTS
Lipacid C8CO
Alcoholic Excipient
Proven Results
From the 3rd day, a visible improvement on acne was observed compared to the untreated zone.
This result is confirmed after 8 days of use.*
*Clinical test conducted under pharmaceutical control on 21 volunteers with combination or oily skin and acne. Application 2 to 3 times a day for 28 days.
How to use
Apply every evening on a perfectly cleansed skin, onto the affected areas (face, chest, back). As soon as the skin shows signs of improvement, use it alternately with our HÉLIABRINE Clarifying Tonic Lotion. Avoid the exposure to UV rays during the treatment.
Composition
INGREDIENTS : Aqua (Water) - Alcohol Denat -Capryloyl Serine / Silk Amino Acids Methyl Esters - PEG-36 Castor Oil - Denatonium Benzoate.
List of ingredients subject to change. We advise you to always check the ingredient list on the packaging of the product purchased to ensure that the ingredients are appropriate for your personal use.
COMPLETE YOUR BEAUTY ROUTINE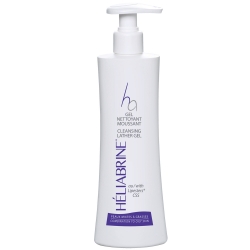 Cleansing Lather
Gel
Clarifying Tonic Lotion
with soothing plant extracts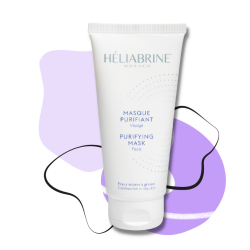 HA
Purifying mask
TEST
YOUR PERMANENT BENEFITS

International shipping
Fees based on your country


Secure Payment
Visa, Mastercard