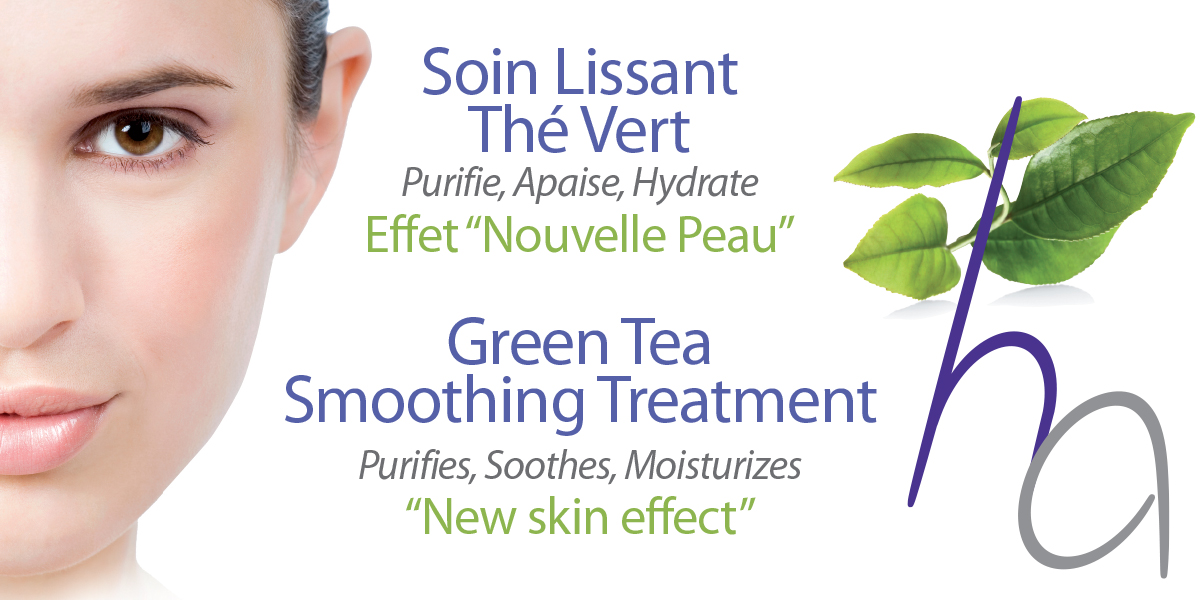 Smoothing Treatment with Green Tea
This 'NEW SKIN EFFECT' treatment purifies, soothes and revitalizes oily and combination skin.

It associates the benefits of soothing (Chamomile, Cornflower, Calendula, Lime Blossom, St -John's-wort)repairing (Allantoïn, Aloes) and detoxifying plant extracts (Green Tea, Ginkgo Biloba, Moringa Oleifera beans).


INDICATIONS : oily to combination skin
DURATION : 50 minutes
RESULTS : from the 1st treatment, the skin is soft, fresh and more radiant.
Extend the benefits of this treatment

International shipping
Fees based on your country


Secure Payment
Visa, Mastercard