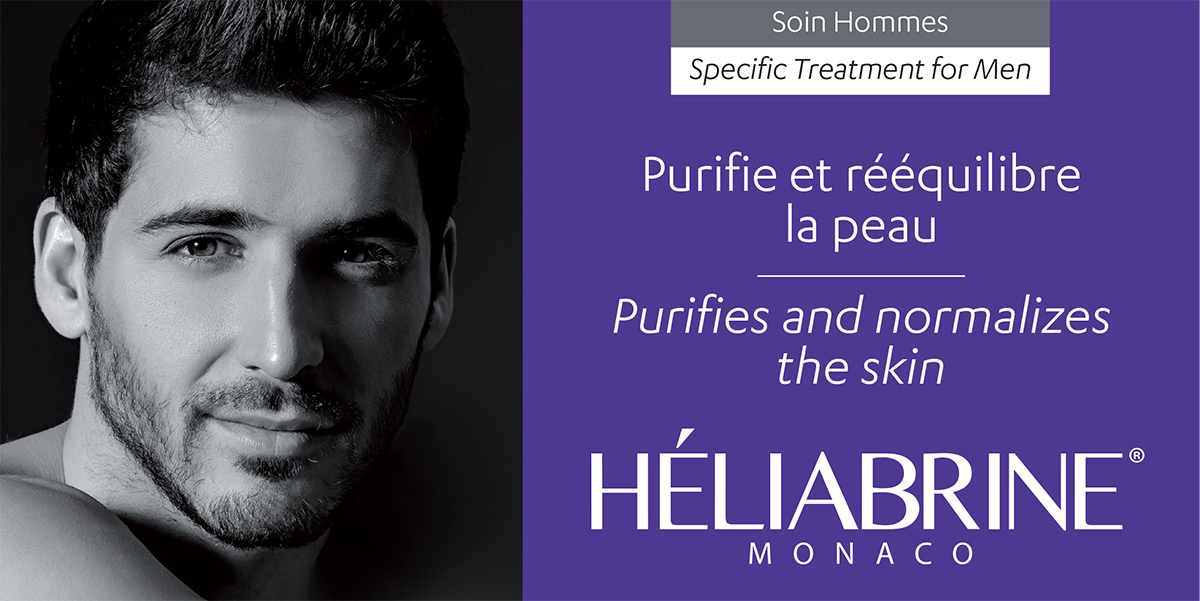 Purifying & Normalizing Treatment for Men
For men skin that is thicker and also concerned by daily environmental aggressions, HELIABRINE® has created a targeted treatment based on Lime Blossom, St John's wort, Calendula, Chamomile, Cornflower and Ivy with purifying, soothing and detoxifying properties.

INDICATIONS: Men Skin.
DURATION: 45 minutes.
RESULTS: It helps eliminate toxins and normalizes production of sebum to restore a visibly healthier, smooth and radiant looking skin.
FREQUENCY: Course of 5 weekly consecutive treatments.
Extend the benefits of this treatment

International shipping
Fees based on your country


Secure Payment
Visa, Mastercard