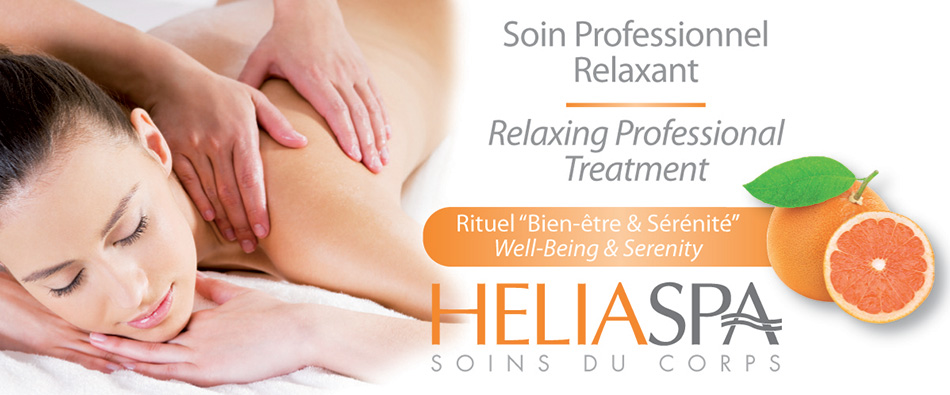 HELIASPA RELAXING TREATMENT
This delightful pause is recommended for people wanting to get rid of stress and fatigue.
This treatment restores softness and moisture to sensitive and dry skin. An intense and unique relaxation experience to be renewed as often as needed.

OBJECTIVES : relieve tensions, revitalize and sublimate the skin in a timeless olfactory atmosphere.
DURATION : 75 minutes.
FREQUENCY : as often as needed.
Extend the benefits of this treatment
Multi-purpose Dry Oil
Moisturizing Milk for the body

International shipping
Fees based on your country


Secure Payment
Visa, Mastercard